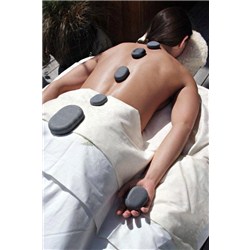 Individual large basalt stone for placement on the body.
Use this heated, hand cut and polished stone to warm a patient's back or belly while receiving a massage. Work the stone into the buttock muscles to relief deep muscular tension. Combine these stones with the medium and trigger stones to make a difference in the massage you give. Easy to heat, easy to use!
$6.00
Description
Hand Cut & Polished Basalt
Only logged in customers who have purchased this product may leave a review.