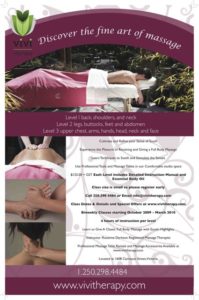 The Fine Art of Massage is taught in three levels.  You can register and take each level independently. Each of the 3 levels is 4 hours of class instruction time.
The Fine Art Of Massage will also be offered as a weekend workshop which will include all 3 levels of The Fine Art Of Massage (as detailed below) AND  Classic Strokes for Intro Folks. 
Please see our Massage School Training Schedule and Registration page for more details of upcoming workshops.

 The Fine Art Of Massage classes are designed to help individuals develop and refine their ability to give a relaxation massage for pleasure, comfort and tension relief.  The class content and massage routines have been developed by Roxannne Derkson RMT GCFP.  
If you enjoy level one and can feel the benefits then you can continue to level 2 and 3.  Once finished The Fine Art of Massage Levels 1  2 and 3, the power of touch will be in your hands. With practice and repetition you will be able to give a full body massage following the tried and true recipe ViVi Therapy has developed to teach you. Massage is a life skill that will benefit you and others for years to come.  ViVi Therapy has massage Table Rentals available for participants and an exclusive line of massage products including linens, exotic body oils, incense, table warmers and more…to get you started!
NB: Please take the Classic Strokes for Intro Folks (includes stance and stroke correction) to prepare for this class. This is not a Therapeutic Massage Course and our aim is not for the purpose of treating any pain or existing condition.  Please seek professional advice if you are unsure about participating.
Level 1 Back, Shoulders, Neck (Prerequisite Classic Strokes for Intro Folks)
This class is designed to help the student develop and refine their sense of touch allowing them to give a relaxing massage to anyone.  The class is open to individuals with no previous experience in massage.If you would like to feel competent reducing back, shoulder and neck tension and inducing relaxation and a sense of well being in your partner, friends, children, parents or relatives this class is for you.  We are sure you will find the whole experience of giving and receiving very pleasurable.You will receive a detailed manual including course outline, massage techniques and step by step instruction on how to use body oils, the use of  heat for relaxation and how to follow a back, shoulder and neck massage routine.  Over the 4 hours there will be time for practice for both partners and opportunity to try some new products and massage accessories.  Your instructor will oversee your progress and help you and your partner to have a pleasurable and informative class.Please wear comfortable clothes and avoid wearing any strong scented perfumes, hair or body products.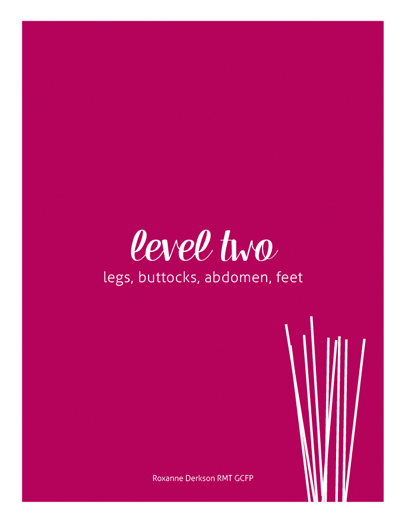 Level 2 Legs, Buttocks, feet and Abdomen (Prerequisite Level 1)
You will need to be familiar with the stroke menu from our Level 1 class in order to participate in Level 2.  The massage strokes and applications become more advanced with each level. This part of a full body massage is especially beneficial to those who engage in recreational sports or who need more flexibility and circulation in the lower extremities.  The abdominal massage will aid in elimination.  Massaging the feet for most people is a wonderful experience and this routine will include some Thai Massage techniques that are fun to do. The detailed manual for this Level has an additional stroke menu as well as a step by step routine that participants can follow and practice.  There will be some passive stretching techniques included for the legs and buttocks.  Participants will practice with heated stones during part of this massage and learn how to use the breath to help their recipient relax.
Level 3 Upper Chest, Arms, Hands, Head, Neck & Face
Prerequisite Level 1.  You will need to be familiar with the stroke menu from our Level 1 class in order to participate in Level 3.  It is recommended that if you are wanting to perform a full body massage that you take Level 2 prior to Level 3 as the massage strokes and applications become more advanced with each level.Once again the detailed manual for this level includes some special additions with attention to the detail of holding and picking up the head while massaging someone.  One of the most common complaints from our massage clientele is neck tension and headaches.  Although this class is not a therapeutic massage program and therefore cannot substitute professional care, you will learn how to comfort and reduce tension in the muscles of the upper chest (not breasts), neck, head and face.  This level offers a hand and arm massage that can aid sore and tired hands and arms from office and desk work, domestic work and driving to mention a few. Participants will be able to try cold stones for eye and facial muscle fatigue and learn massage moves to gently stretch and elongate the muscles of the neck and chest.  Once   participants finish this Level 3 class they can put it all together and begin to practice giving full body massages to their friends, family and loved ones.  Just think you could give the gift of touch…in our society that has become a very special gift.
 At ViVi Therapy we want you to have fun and learn to give a really good massage… with finesse in the perfect setting.  For your comfort and learning pleasure ViVi Therapy provides a relaxing and professional learning space.

Upcoming class dates and details of registration can be found on our Massage School Schedule and Registration page.  
Need more information or have a question? Call us at 250 298 4484  or email us at  info@vivitherapy.com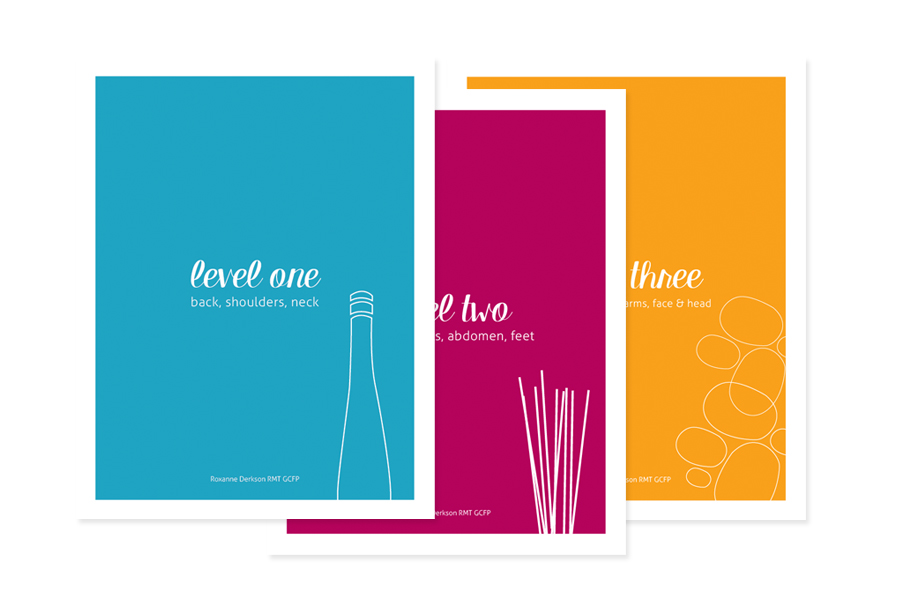 Learn to Massage Classes | Taught by Roxanne Derkson, Registered Massage Therapist | Watch the video!
Save