Improve Bone Strength Through Movement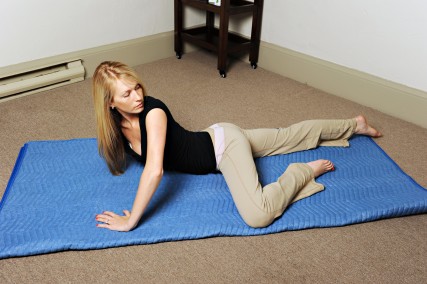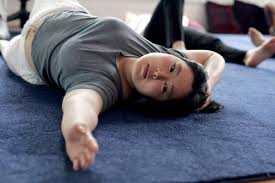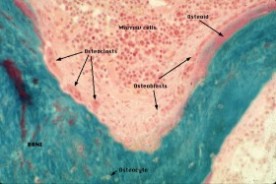 Bones for Life can facilitate your learning and understanding of your body anatomically, physiologically and practically, guiding you through the processes that have changed the lives of many people suffering from loss of mobility and confidence in moving and subsequent loss of independence, osteoporosis, loss of balance, and compromised circulation.
Osteoporosis has become so common in aging Caucasian women that testing for this degenerative disease starts as early as 40's and 50's. Women of all ages have become acutely aware that weak and brittle bones can diminish their quality of life leaving them fearful of falling and moving in general.
 The Feldenkrais Method of Movement Education was developed last century by Dr. Moshe Feldenkrais and has since become a go-to method for those seeking alternate ways to keep a sound, functioning muscular and skeletal system throughout their lifetime. Roxanne Derkson, RMT and Guild Certified Feldenkrais Practitioner teaches principles and strategies using movement to maintain and improve bone density for women.
Take this workshop and learn skills that will carry your bones through your senior years with strength, confidence, balance and improve your posture. You will be taught a series of movement sequences to practice and incorporate into your fitness routine. These movements will ultimately lead to improved posture, balance and if done regularly, improved bone strength. We will have fun and learn to move our bodies with the kind of fluidity that stimulates blood flow and subsequent cellular osteoblast activity to maintain and develop bone density.  This class is packed with plenty of practical information taught through understanding how the body works and learning to sense and feel while moving better.
Contact Roxanne if you have queries about this program.
A photomicrograph of bone showing osteoblasts and osteoclasts together in one Bone Metabolic Unit (Osteoblast: A cell that makes bone. It does so by producing a matrix that then becomes mineralized. Bone mass is maintained by a balance between the activity of osteoblasts that form bone and other cells called osteoclasts that break it down.
Bones are strong as steel.  Ruthy tells us we can render ourselves immune to bone fractures as we age through proper alignment and movement.  When the bones are in alignment the body can generate more bone from the stimulation of osteoblastic (new bone cell generation) activity via the end plates of the bones, where one bone connects with another.  When bones degenerate from poor nutrition and poor postural alignment and bone stimulation the osteoclastic bone cells responsible for bone degeneration are more dominant than the osteoblastic bone building ones.  Take a bone generating class and maintain bone density.  You will also learn confidence and lose your fear of falling through better physical balance and movement.
This course is based on the world renowned Feldenkrais Trainer and developer of the Bones for Life  method Ruthy Alon.  Google her she is awesome 80+ with dense bones and still rides camels. An aging population plagued with osteoporosis, loss of bone density, balance and mobility is in dire need of this method and its teachers. Since its inception more than a decade ago, the Bones For Life movement, developed by one of the original trainers Ruthy Alon, has grown globally and is being taught in recreation centers, clinics, physiotherapy, occupational therapy, massage practices, clubs, dance and yoga studios, senior care homes, hospitals, and universities.