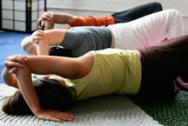 This class series is based on the Feldenkrais Method of body awareness and function. It is designed and taught by Roxanne Derkson Guild Certified Feldenkrais Practitioner(GCFP Grad 1996 Montreal) and Registered Massage Therapist (CCMH 1988).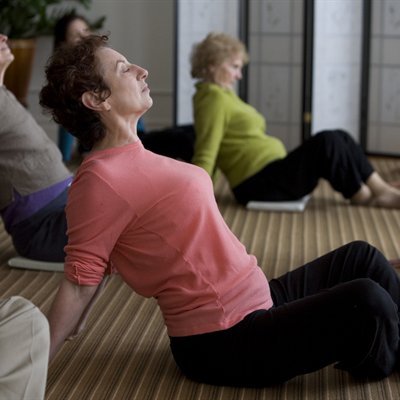 Each Feldenkrais Method class has a theme and is taught with the idea of improving movement.  Roxanne is a practical instructor and these classes help her clients and students improve their mobility and execute every day activities with heightened awareness, less tension, increased flexibility and power.   The classes are designed for students of various levels of fitness and will help you achieve more efficiency and ease in movement and performance.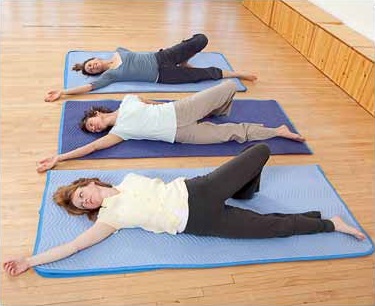 These Feldenkrais Method classes are highly motivational for individuals and practitioners alike. We focus on the efficient use of the skeleton as the primary source of mobility. 
The concepts that Roxanne will be focusing on in her Feldenkrais Method Classes are  –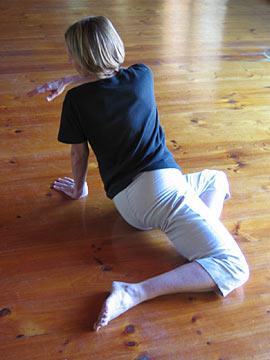 Improving posture and mobility which are key to a high functioning body
Learning to improve your walk so that when you want to, running is possible.  
Feeling how transmitting power through your skeleton offers you options of less effort and strain in your daily activities and  work outs.   
Discovering ways to defend your body using the force of gravity to build bone strength and agility.  
Learning the core exercises you really need to have good posture, avoid back pain and move more freely. 
 We recommend wearing comfortable clothing like you would wear for yoga to your Feldenkrais Method class.