Registered Massage Therapy Services

Deep Tissue Massage
Some of the deep tissue techniques we may use include neuromuscular therapy and Myofascial Release or Trigger Point Therapy, Joint Play or mobilizations, Traction and Stretch. Depth can vary depending on the individual. Book online now!

Relaxation Massage
With ViVi Therapy you pay for the service not the fluff. Relaxation therapy is effective in reducing conditions of anxiety, depression, fatigue and stress. We will rock, release and skilfully unwind your tension in a secure and comfortable environment. In addition our therapists are trained to teach you breathing awareness and use Craniosacral techniques resulting in relaxation that lasts well beyond the treatment time. Book online now!
Temporo-Mandibular Joint Therapy
(Jaw Joint) Tense jaw, clenching or grinding of the teeth can cause headaches or long term damage to the teeth, jaw joint itself and surrounding structures. We offer intra oral work on the muscles of the jaw, combined with proper jaw joint mechanics and neck massage. Use this therapy to balance your jaw muscles and align your TMJ prior to or after oral surgery or long periods of time with your mouth open for dental work. Book online now!
Visceral Manipulation
Manual manipulation of the organs and viscera of the abdominal, thoracic and pelvic cavities. Beneficial post surgery and for adhesion and digestion disorders. Dense organs like the liver are suspended by ligaments and can influence musculoskeletal movement for example right shoulder motion. Ask your therapist about the relationship between your organ function and your movement. Book online now!
Craniosacral Therapy
Tune up your central nervous system. This therapy can reduce painful myofascial symptoms not responding to deep tissue work. It is great for sinus problems and some migraine headaches. Book online now!

Pregnancy and Post-Natal Massage
Keeping Mom healthy, happy and moving during pregnancy and after. We provide advice and support through every stage of pregnancy. We offer side lying Massage Therapy to help increase sluggish circulation and help mobilize the pelvis and legs during pregnancy. Postpartum, RMT'S offer relief for the postural challenges of breast feeding and lack of sleep and energy. We also can help with tips on comforting the baby during times of distress. Book online now!
Infant Massage and Instruction
One on one instruction for simple baby massage moves and applications to help baby relax, sleep, expel gas, breast feed, grow and develop. Please call to book.
Breast Massage
Pre and Post Mastectomy, Breast Reconstructive Surgery, Enhancements or Reductions can all benefit from rehabilitative applications of massage therapy. Where there is scarring, lymphatic congestion, pain, reduced range of motion in the arms and trunk and rib cage, massage and movement therapy is extremely beneficial. Your ViVi Therapist can teach you how to self-breast massage between treatments and as part of your breast cancer awareness regime. Call 250-298-4484 for a consultation.

Sport-Related Massage
This includes an assessment of presenting symptoms and treatment or maintenance massage including any stretching or performance advice you may need. Deep tissue massage and friction therapy for scar tissue and enhanced healing techniques can be used. Education on exercise and movement to avoid re-injuring, overuse or repetitive strain advice will be given. See the Feldenkrais Method. Book online now!
Post-Surgery/Mobile Massage
Specific applications of massage therapy can speed recovery and help reduce pain. In particular joint replacements (hips and knees). Hysterectomies, breast reduction and mastectomy can all benefit from manual therapy. Having an RMT come to your home is usually the best option, as we offer mobile sessions and table rentals. Click here for information on massage table or chair rentals. Call 250-298-4484 for a consultation or to book.

Palliative Care
RMTs are trained in CPR, orthopedic testing and know how to read blood pressure and take a pulse. ViVi Therapists have many skills to help increase the comfort level and reduce pain symptoms of anyone who is confined to a bed or wheel chair. RMTs are trained in the use of Hydrotherapy for therapeutic effects to aid in your treatment or assist you in your home care program. Book online now!
Educational Therapy | It's Free!
Your Registered Massage Therapist is trained to educate you in the types of exercises or activities you should be doing or avoiding for your present condition. Your RMT will provide you with at home exercises or stretches to help improve your condition. We give you the best and latest advice on the how and why of maintaining your body and its performance. Book online now!
 Workplace Chair Massage
Reduce tension in the neck and shoulders during a busy work season. Invite an RMT into your workplace for a 15-30 minute chair massage. Please call 250-298-4484 or email [email protected] to discuss time frame, price, and needs. We will provide chairs and supplies. Please note: Feldenkrais ergonomic movement education and assessment is available.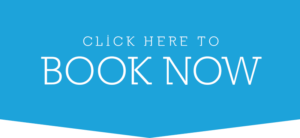 Save
Save
Save