Feldenkrais Classes & Workshops
What is the Feldenkrais Method and why should you take a Class or Workshop:
The Feldenkrais Method is an advanced form of bodywork that allows the student to identify and change poor movement habits so they can move more easily.  These group lessons are taught by Guild Certified Feldenkrais Practitioner Roxanne Derkson who is also a Registered Massage Therapist and has many years of experience helping people recover from chronic pain and tension leading to more productive comfortable lives. See our Feldenkrais Class & Workshop Schedule for details of upcoming dates. 
Anyone wishing to recover physical abilities, refine movement skills, reduce pain or anxiety, or simply to improve their quality of life, will enjoy this wonderful world of integrated moving, sensing, feeling and thought. Learn more about Feldenkrais here .
See our class schedule for information on upcoming classes.
Learn To Massage
Thinking about learning some massage for personal benefit or enhancing your profession? Massage is a skill that will benefit you and others for life so enroll in  one of our massage classes and we will teach you how to touch people well.
 See our Massage Class & Workshop Schedule for details of our carefully thought out massage class offerings, where you can learn to reduce muscle tension and increase a sense of well being and relaxation, help reduce pain and reduce anxiety.  Our manuals read like a step by step cook book. Take our Classic Strokes for Intro Folks or The Fine art of Massage  . You will learn techniques, strokes and routines that can help you up develop your own personal massage style and intuition. Massage has a language and culture of its own…learn to communicate to those around you through touch…at many times in life touch speaks louder than words.
See our class schedule for details of upcoming classes and workshops.
Who should take a Massage Class or Workshop:
Professionals working with athletes and elderly, yoga and Pilates instructors, athletic trainers, estheticians and non registered practitioners of manual therapies like Reiki, hospice volunteers, reflexologists, acupressure and TCM practitoners can benefit from these classes and workshops. Give us a call if you need any further information about these programs and how they can benefit you.
Learn Chinese Cupping
Our Chinese Cupping Workshop is a practical course on cupping.  Participants will develop manual skills and cup handling. They will learn safe applications, benefits and contraindications for Chinese cupping technique.
See our Chinese Cupping class schedule for details of upcoming workshops.
How To Register 
To register for any of these workshops follow the links in the Class Description page and purchase your chosen workshop in our online store. For more information please email info@vivitherapy.com or call us on 250-298-4484. If a class or workshop you're interested in is not currently being offered, let us know!
Remember to register early for these workshops to avoid disappointment. We prefer to keep the class sizes small to enable higher quality learning.
Details of more workshops will be added as they become available so be sure to check back regularly, or make life easier by liking our Facebook page.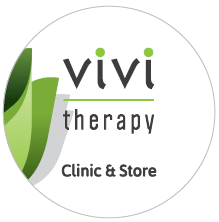 Save
Save
Save
Save
Save
Save
Save